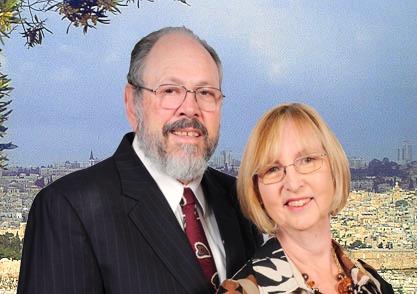 Jurgen Buhler and Daniel Juster are Ambassadors in Israel
Dr. Jurgen Buhler is the President and founder of the International Christian Embassy Jerusalem. Established in 1980 in recognition of the biblical significance of all of Jerusalem and its unique connection with the Jewish people. Today, it represents millions of Christians, churches, and denominations to the nation and people of Israel. ICEJ recognizes in the restoration of the State of Israel God's faithfulness to keep His ancient covenant with the Jewish people.
Website: www.icej.org
Dr. Daniel and Patty Juster, founders and directors of Tikkun International, have been involved in the Messianic Jewish movement since 1972 and currently reside in Jerusalem, Israel, from where they serve and support the Messianic movement worldwide.